The head of the Tokyo Olympics has announced his resignation over sexist comments.
Yoshiro Mori had said women talk too much during an online meeting of the committee's board of trustees earlier this month, where he also said women are driven by a "strong sense of rivalry".
The former Japanese prime minister, 83, had previously refused to step down and later when asked whether he truly believed women talked too much, he replied: "I don't listen to women that much lately, so I don't know."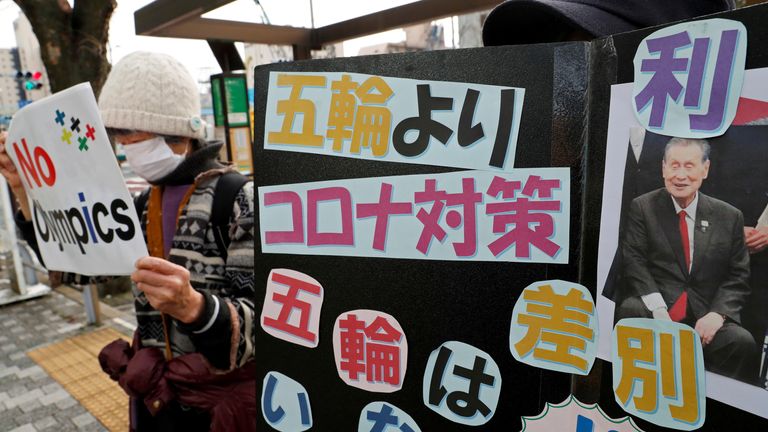 He has now told a board meeting he will not continue as Olympics chief, saying the most important thing is that the Games are a success.
It is the latest setback for this year's Olympics, set to go ahead on 23 July despite large swathes of the public saying they believe the tournament should be postponed or cancelled due to the pandemic.
A handful of protesters gathered to object to the Games outside the board meeting's venue.