A winter storm sweeping across the US has left millions without power and killed at least 20.
The rare bout of weather, which had earlier hit the Southern Plains, brought heavy snow and freezing rain into New England and the Deep South, knocking out power and shutting schools and shops
More freezing temperatures are forecast, with wind-chill warnings reaching from Canada into Mexico.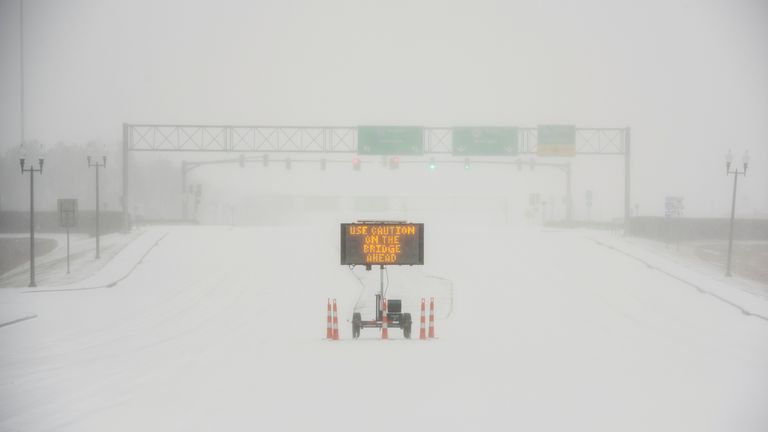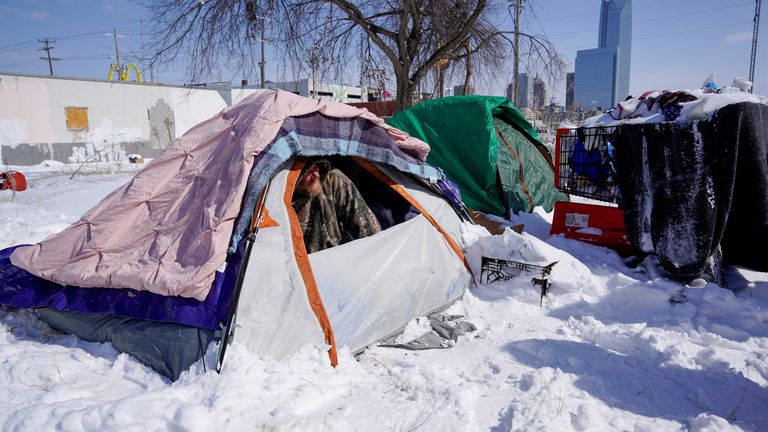 The US National Weather Service said over 100 million Americans are currently under winter storm warnings.
Texas has been hit particularly badly with the temperature plunging to -22C (-7.6F) on Tuesday, compared to the usual February average of between 20C (68F) and 24C (75F) in central and southern areas.
Three people were found dead after a tornado, spawned by the storm, hit a seaside town in North Carolina and four family members died in a Houston house fire while using a fireplace to stay warm.
In all, at least 20 deaths were reported. Other causes included car crashes and carbon monoxide poisoning.
The freezing weather also threatened to disrupt the nation's COVID-19 vaccination effort.
President Joe Biden's administration said delays in vaccine shipments and deliveries were likely.