Chancellor Rishi Sunak has ruled out any chance of a speedier end to lockdown, telling Sky News the last thing the business needed was a "stop, start" return to normal life.
Mr Sunak told Sophy Ridge on Sunday that the roadmap the prime minister has set out was the right "cautious but irreversible approach".
But he added there was a "sense of confidence and optimism about the future".
Asked whether, if the data was better than expected, the PM's road map could happen quicker, he said: "What we want is a cautious but irreversible approach.
"Those will be the earliest dates that we think we can do the various things we've laid out.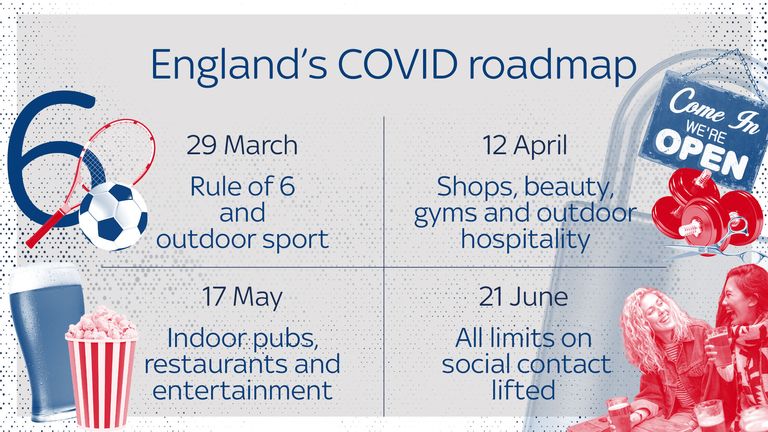 "But we're doing everything we can to make sure that it is hopefully irreversible – that's what we want to see."
He added: "What businesses don't want is a stop-start approach to this, we want to know that it's a one-way road and that's why it's cautious.
"We've given the earliest of dates to give a sense of timing and a sense of direction and then obviously we might have to adjust those if things are not going exactly as we would like, but look the early signs are promising."